Stop spinning your wheels...
and finally get off the perpetual to-do list treadmill.
Instead of spending your time building your network, connecting with your clients, and growing your business (sustainably)...
You're caught spinning your wheels just trying to keep up with the client work and day-to-day operations.
It's time for things to change.
How relieved would you feel if…
When you sat down to start working each morning, you knew exactly what you needed to do for the day

You had a project management system you (and your team) actually used because it made your life easier

When you got a new client, you didn't have to dig through your emails and files to see what you said and how you set everything up last time

You looked like a pro to your clients because you've made their experience of working with you as seamless as possible

You were able to finally start checking off those projects and tasks that have been sitting around collecting dust (and finally see real progress in your business)
Ready to simplify your operations and get your project and client management systems in order?
Ongoing Project Management & Operations Support
As a business owner, getting caught between "managing" the work and "doing" the work can feel like quicksand.
Whether you have a team or not, you often find yourself spending so much time switching between the two that it feels like you aren't getting anything done… even though you're putting in crazy hours and surviving on stale coffee.
I work with a handful of business owners on an ongoing basis to help them manage their team, projects, and client work.
Typically, my ongoing clients are:
Looking to add capacity as they take on more client work and grow their business

Ready to take back those 10, 20, or 30 hours of overtime they've been working each week

Transitioning to new offers or markets and need help managing the client work so they can still bring in income while working to build another aspect of their business

Taking on a larger client project or government RFP that needs additional support and management
To best serve my clients, I only work work with a handful of clients on an ongoing basis. If you are looking for ongoing project management or operations support in your business, I'd love to chat with you on a free consult call.
Packages start at $750/month
So, what happens next? Once you hit the button above and send me a few basic details about you and your business, I'll reach out within the next 48 business hours to setup your free consult call.
"I'm an idea person and have a million of them... Kathleen is the one who actually masterminds all of my ideas and helps me bring them to life!
Breaking down large projects into manageable pieces was daunting along with the technology curve I faced when taking my business online. There were challenges I would have never made it through without having her on my team, and having someone to call on for help and to keep my business moving forward is my favorite thing about working with her. The amount of time she saves me so that I can focus on what I do best is invaluable!"
Anita Nall Richesson
Health & Wellness Coach for Teen Athletes and Corporate High-Performers
anitanall.com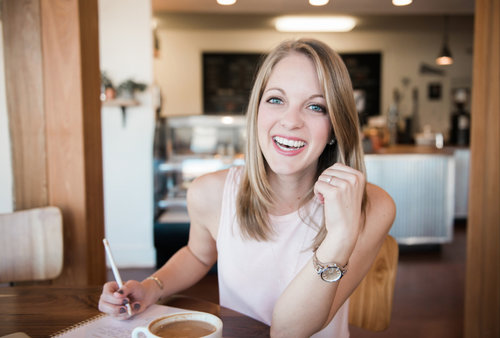 "If you need someone to help you organize the chaos of launching a new project, Kathleen is your girl.
When I launched my new service, I wanted to do everything in my power to ensure the right people found it, but I struggled to prioritize #allthethings. I didn't know where to focus my time and energy.
Kathleen created a blueprint for my launch which helped me know exactly what I needed to prepare ahead of time so I wasn't creating new content while I was launching. I was able to book 10 of the 12 spots I opened up for my new service!
If you need someone to help you organize the chaos of launching a new project, Kathleen is your girl. She simplifies every part of the process, including the little details like what to write in each email and which tags to create to keep track of who's interested along the way."
Devan Danielle
Brand Strategist
devandanielle.com